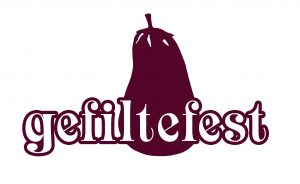 On 19th May 2013 Jewish Interactive UK ran a session at Gefiltest, the annual Jewish food festival.
The theme of this years Gefiltefest was World Foods and Jewish Interactive was asked to run a session exploring North African foods.
We brought a mini iPad lab to the festival and used them to enhance our "North African Adventures" sessions. .  During the session children used Comic Book FX, a free iPad app, to create comic strip recipes.
The children chose from a selection of north african recipes featuring Tunisian, Moroccan and Egyptian food.  They used a photo roll we had prepared for each of the recipes to create visual recipe sheets.  The children used the app to add in text and stickers to their recipe sheets.  Once completed, they emailed their recipes to their parents.
You can see some of the recipes here.
See photos from the event here:
Use this reference guide to learn how to use Comic Book FX.